I've been participating in Slice of Life, started by
Two Writing Teachers.
I love the challenge of composing a piece of writing at least once a week about life or teaching.
We cut our Thanksgiving visit with my parents short because our youngest daughter had to be back to work from 9 pm to 6 am on Thursday night. Those hours make me shudder! I know there are people who protest Black Friday and lament that it interferes with family time. That certainly happened to us, which was a bummer, but at the same time, I know there are many families who enjoy it as their own tradition (my family has participated in it several times). Somebody has to work it so those families can do their early Christmas shopping. I'm not a fan - I'd rather sleep and order my bargains online, but the rest of my family has had fun with it. We encouraged her and sent her forth, and she actually had a pretty good attitude. Here is her "Before" picture: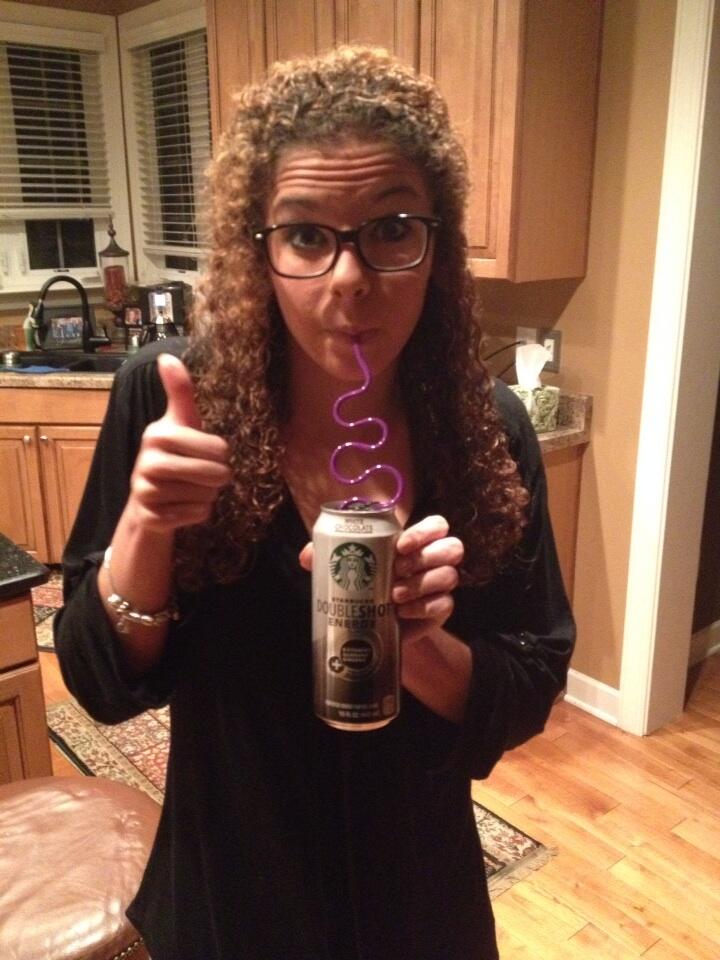 When 6:45 am rolled around, we heard her burst through the door, yelling "Mueller family, get up! Rise and shine! It's Black Friday!" We had to chuckle. She stomped into our bedroom extolling her Black Friday purchases and savings and then promptly collapsed to the floor, exhausted. Dramatic! She then went quickly to bed and slept until 2:30 that afternoon. I don't think she would want to turn around and experience that shift again any time soon, but we were proud of her for enduring it! She said it didn't slow down until about 5 am, but I'm sure it geared up again shortly thereafter. Here's to all the Black Friday shoppers - I hope you got a greeting and a smile from my daughter, and a bargain to boot!
Ready for her "After" picture?