I'm excited to participate in
Cathy Mere's
and
Mandy Robek's
August 10 for 10 Picture Book Event! This my 6th year to participate. Check out the huge Google + community! I always like to pick a theme to narrow down my focus, so this year I've decided on THINKING books with complex themes and philosophies. These books will encourage "out of the box" thought processes and critical/creative ways of looking at things. Symbolism, theme, multi-layered characterization, complex problems, and challenging settings are present in order to promote rich discussions and discoveries. Here we go!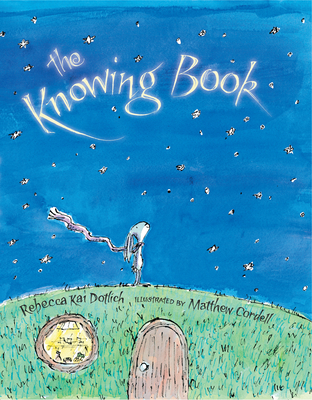 Wow - this will inspire a lot of great discussions with kids. What an awesome author/illustrator pairing, too! Full of wonderings about the world, the power of the unknown, choosing the road less traveled by, journeys, and the joy of a life of possibilities, it makes a great beginning-of-the-year read aloud! Get excited about what the new year has in store!
Informational books inspire creative thinking, too! Nature is full of examples of animals solving problems, learning, and creativity. Author Elin Kelsey urges children to look around and see what ideas they can get from nature. Vivid verbs such as "procrastinate", "calculate", and "innovatate" describe what animals do. I LOVE the 3-D dioramas that decorate the pages - beautiful! Another avenue of discussion and exploration - ART!
A new pair of shoes and questions about infinity. I love the simplicity and the existentialism all rolled up in one girl! GORGEOUS illustrations and an opportunity for a rich discussion about infinity and what that means.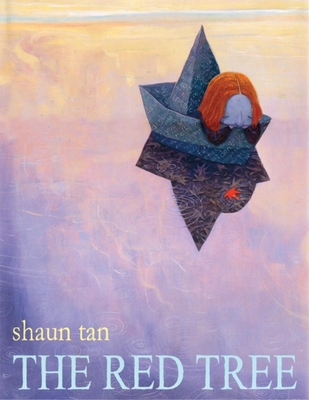 Oh, how I love this book. So much so that I included it in
last year's August 10 for 10 Picture Book
post around the theme topic, GROWTH MINDSET. It makes a perfect book for beginning-of-the-year discussions about literary elements - symbolism, a dynamic character, inferences, but also social-emotional issues like depression, anxiety, and ultimately, hope. Shaun Tan is brilliant and also weird and confusing - perfect for questioning and wonderings. Kids love his books, and there are many to share!
Sam & Dave Dig a Hole by Mac Barnett, illustrated by Jon Klassen
Travis Jonker wrote the perfect review, so I'm not even going to try to describe why you need to share this book with kids - he nails it:
100 Scope Notes
I will also say that the Jon Klassen
Hat Trilogy
also belongs in this post. The dark humor absolutely delights kids. It always ends up as one of their most memorable and favorite read aloud experiences.
This is another one I've shared before. Last time I shared it, it was for
FAVORITE PICTURE BOOKS TO START OFF THE YEAR.
It really is a beloved book. I love all the things kids can discover - the black/white illustrations turning to color, the personification of the books, the symbolism of season, the circular ending. Oh, I love it! It's also great to set the stage for the power of story in the ELA classroom.
A gorgeous and important book. Wordless books give kids so much opportunity to create, construct, and think. This book is part fantasy/part memoir, and we learn from the Author's Note that Guojing grew up in China during the 1980s during the one-child policy. Themes of loneliness, family, home, and love are explored through the illustrations.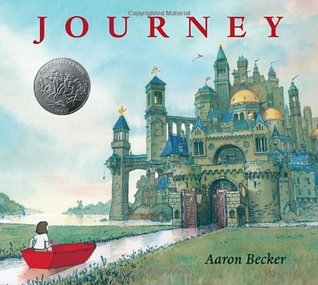 Journey by Aaron Becker
Even Aaron Becker knows I can't create any favorite book list without this title. I'm pretty sure I was one of his original teacher fans (it was more like a stalker - ha). I absolutely love this book. It was originally on an August 10 for 10 Picture Books list around the theme CREATIVITY. Again, since it's wordless, it creates so much thinking space. Kids are captivated right away. Every time I share it, kids point out new things about the story lines that I hadn't noticed before. I have prints from each book in the trilogy, and they are a treasure. See the video Mr. Becker made for my class one year:
Aaron Becker answers a fifth grade teachers' classes questions about "Journey"
from
Aaron Becker
on
Vimeo
.
The Bear Ate Your Sandwich by Julia Sarcone-Roach
This is the PERFECT book to introduce the concept of the unreliable narrator, which is a discussion that can last all year. I love the humor and the hilarious illustrations. Good humor requires a high level of sophistication and thinking, and kids would love to try out their own unreliable narrators!
I came across this book when I was reading
PAX
to my fifth graders (GREAT read aloud) during Global Read Aloud. One amazing bonus of joining GRA is the incredible resources you get from teachers around the world. One of the resources suggested this picture books as part of a text set with PAX around the theme of war. Wow - impactful! Reminds me of the
Martin Neimoller
poem. Perfect for an introduction to a social injustice/responsibility unit.
And that's a wrap! I can't wait to read all the other lists that will post tomorrow! I decided to post today since it's #NationalBookLoversDay!