These are memes started by
Teach Mentor Texts
and
Book Journey
, and I'm excited to participate, along with many other bloggers, in reviewing books I read the previous week. I'll be reviewing picture books through adult books.
It's a picture book week!
Such a cute story! I could see it becoming a favorite among very young readers. The Clark Kent lookalike garbage truck saves the day when he rescues the city from a terrible blizzard.

I have a couple youngsters I buy books for (Libby and Jamie's new nephews), so I'm going to keep this one in mind!
I laughed out loud and "awwwwed" at the adorable expressions of the mice!
So darn cute!! Henrietta's love of art ("A box of colored pencils is as close as you can get to owning a piece of the rainbow") and her writing process made me smile all the way through this early-reader graphic novel. Her sidekick, Fellini, is adorable, and the helpful mouse is hilarious. Loved it!

Clever! I had such fun looking at all the illustrations that accompanied each VERY short story! Young kids would get a kick out of using this as a mentor text.



We all know the feeling - wanting things to stay the same, we resist change. But the only thing constant about life is change, so we better learn to embrace it and grow. Little Tree helps us discover this life lesson.
I'm a huge fan of Loren's and have seen him a couple times in Cincinnati (which is his and my hometown), so I was thrilled that Colby Sharp sent me a signed print from
Little Tree
(along with some pages from
Sunny Side Up
) when I supported
The Yarn
. It will go on my classroom wall, a cherished addition to my collection of children's book artists' originals and prints!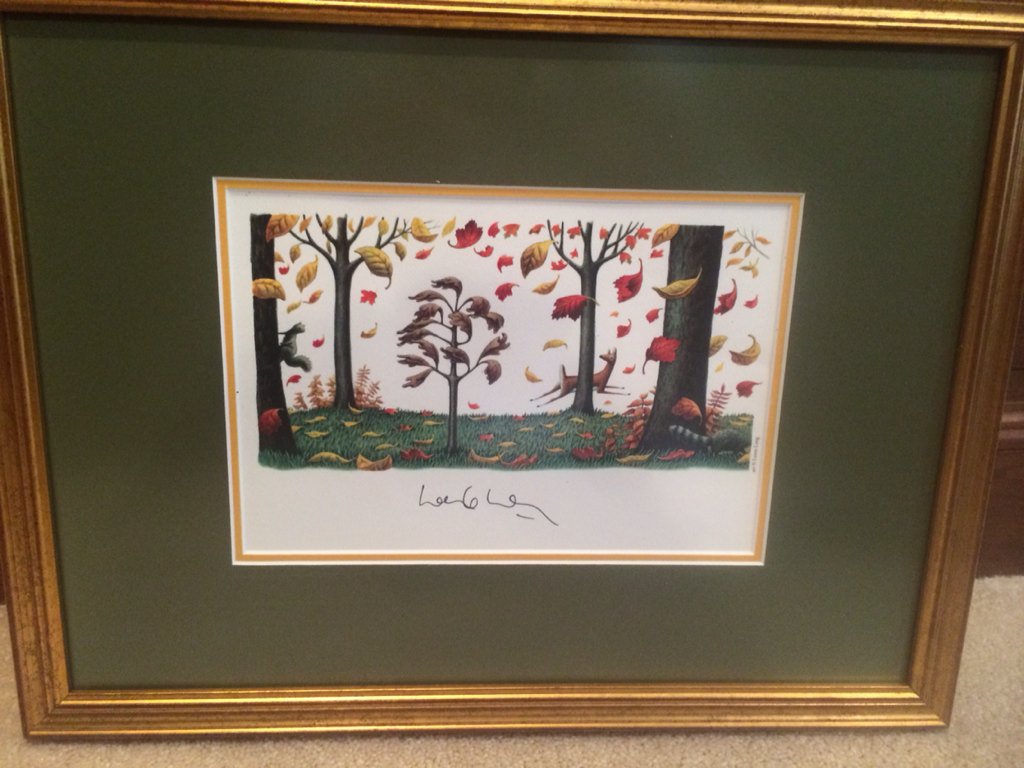 Here's the Sunny Side Up original...