It's the March Slice of Life Story Challenge at
Two Writing Teachers
!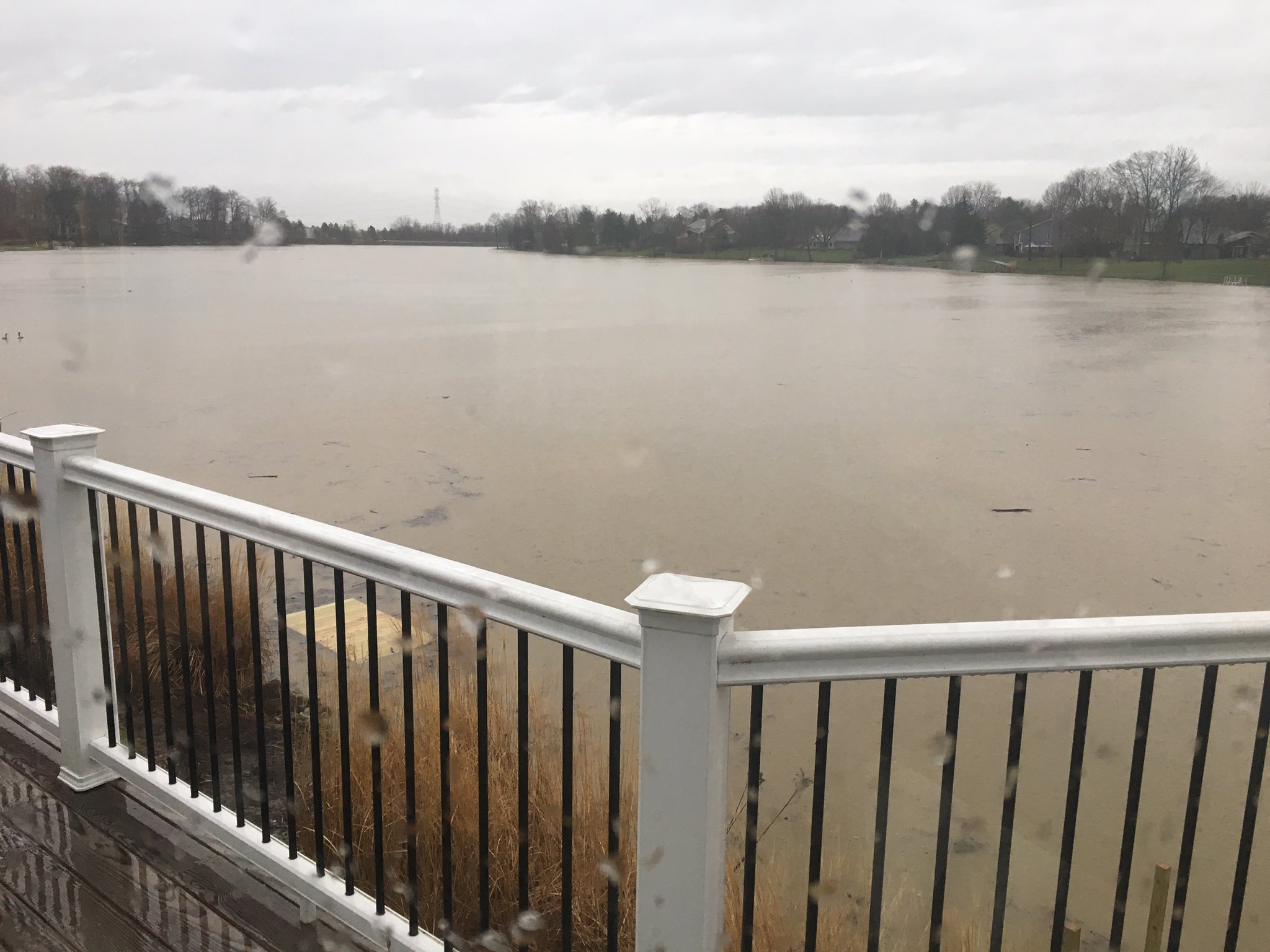 Darkness pierced by flashing light, hail pummeling the windows, reverberating thunder, drenching rain, laying awake...
March came roaring in like a lion last night with terrible thunderstorms, hail, and torrential downpours. The lake we live on is dangerously high - with all our docks underwater. We sure hope it doesn't flood! Hail pelted our kitchen skylights as I made breakfast, causing me to skirt their perimeters to avoid standing directly under them. I had an idea for a different Slice of Life today, but this late winter storm reminded me of the pivotal point in an unforgettable story (I read Ralph Fletcher's Chapter One, "Unforgettable Stories" from
A Writer's Notebook
to my students yesterday to inspire SOL writing - here is the
Google Doc
I made with places to go for unforgettable stories inspiration). That unforgettable story is
Bridge to Terabithia.
This year marks the 40th anniversary of
Katherine Paterson's
masterpiece. I came to read
Bridge to Terabithia
as a young adult. If I read it as a young person, I don't remember it (I would have been 10, almost 11 when it was published). I DO remember reading it in college in a children's literature course I took as a graduate student in education. It blew me away. I just reread the ending this morning and cried again. It's one of the most perfect endings in all of literature. It speaks to life, legacies, friendship, family, healing, and on and on. I wrote about children's books with death and loss in a
previous post
several years ago (which I need to update), and justified why sad books are important. And the beautiful thing about children's literature authors is that they incorporate hope. Katherine Paterson shared
this post
by Valerie Kalfrin on Facebook the other day on why
Bridge to Terabithia
is still relevant after 40 years. I was always a reader and an English Literature major in undergrad, but it wasn't until I took that children's literature course that I realized how and why books make an impact - especially children's books.
I am drawn to sad books. I've been accused by many a student that I only like a book if someone dies. I won't lie. That might be true. Well, someone doesn't have to die, but I do like a melancholy tone, and a story with loss, and redemption or a legacy. They just seem so real to me. I love to laugh and have fun, too, don't get me wrong, and I'm not a melancholy person; I just like to see all the layers of life revealed in a story. Sadness and loss are some of those layers.
I started out the day book-talking Bridge to Terabithia to my 5th graders - I'm glad it's a big anniversary year for this precious book and that it will get lots of attention. It needs to continue to be in the hands of children.
Now let's hope that lake doesn't flood.