First, the celebrations:
1. I forgot to mention last Saturday, that I had fun celebrating
Andrea Reis
, who is new to Twitter and became my one thousandth follower! I was so excited that I had 1,000 followers (which is nothing compared to some people - like Donalyn Miller who has 21.5K!) that I decided to send her a gift. Speaking of
Donalyn Miller
, Andrea hadn't read
The Book Whisperer
yet, and she's an educator, so that's what I sent. I can't wait to hear what she thinks. Be sure to follow Andrea and let her know how great our Twitter community is!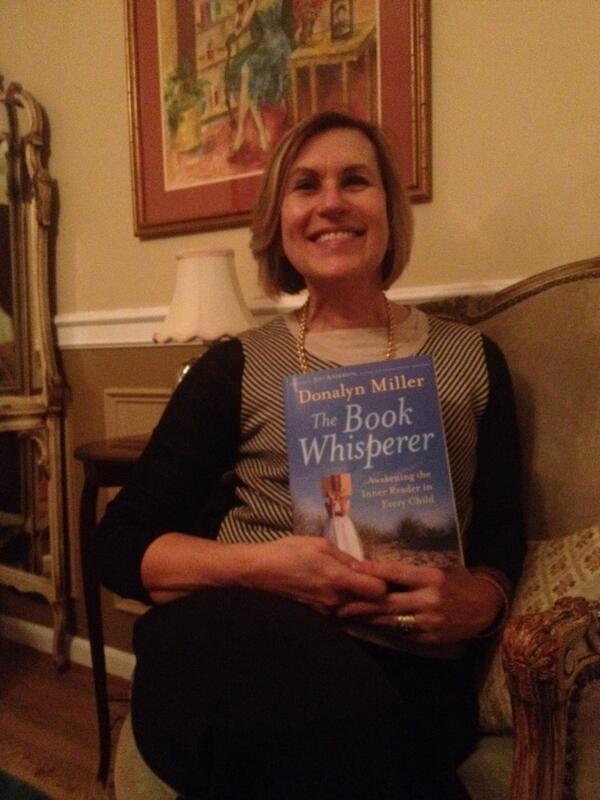 2. I've sliced for a week straight in the SOLSC, and I've LOVED it. I get up every day anticipating what I'm going to write and what other great writing I'm going to read on others' slices. I've been concentrating on writing memories and that has been such a joyful journey. (Ooh - JOURNEY is my OLW/Word of the Year). I've been pouring over old pictures, tearing up, laughing, and smiling.
3. My fifth graders are participating in the Classroom Slice of Life Classroom Challenge. I've challenged them to write every day in the month of March, too. They're starting memoirs next week, so this was a great way for them to search memories of their own. I know some of them were wary of this challenge at the beginning and thought it was going to be quite a chore. However, I've loved their enthusiasm this week. I've gotten comments like "I LOVE writing every day!" and "Sometimes when I start writing, I can't stop!" I'd love for you to visit our
classroom blog
and see some of the great writing going on. I'll be posting more next week.
4. I'm also celebrating reading as well as writing this week. My students are just RAVING about
A Snicker of Magic
in my Mock Newbery Club. I was able to get multiple copies from Scholastic Book Club so we could all read it at the same time. One sixth grader, who is a voracious reader (she's read over 100 books this year already), said it was her favorite all-time book. In her own words, "Since I read so much, that's really saying something." I'm halfway through - it's wonderful! We've set up a Skype session with
Natalie Lloyd
on Tuesday after school for the club. We can't wait! There may be surprises in store for my students and Natalie involving
Jeni's Ice Cream
. ;-)
Beth Shaum
,
Jason Lewis
,
Natalie Lloyd
, and I had a fun Twitter conversation about her book and ice cream parties this week. ;-)
5. I was invited by a colleague to come do book talks for his fifth grade team. He teases me a lot about how much I read, but he knows I have a passion for books, so he capitalized on it. ;-) He wanted to do literature circles, so we chose a great group of books from our book room to "advertise." I had a blast visiting his team of around 50 kids during their Round Table time and talking about these wonderful titles. One of the girls stopped me in the hall later and asked, "When are you coming back to our class? That was fun!" Yay! Kids love to hear about books! I think it's great when we can collaborate as colleagues like that, using each other's gifts to do the best job we can for students. We need to do that more often.
Now on to my Slice today! I used some of the great, specific feedback I got from
Cathy Mere
to take
one of my memory slices
and make it into a fictional scene. Here we go...
Pop! The juicy, apple-green sweet pea burst in my mouth. "Mmm. Yum!" I declared. Sweat from the August sun matted down stray, blond curls against the nape of my neck. The rest of my hair frizzed up and away from my head in a billowing cloud. My knobby knees were sunburned, sticking out from my legs like toadstools.
"Leave some for the bowl," Miss Norma , my other mom, implored.
I reluctantly dumped the handful of peas I had extracted from their shells back in the bowl. Michele, whose yellow-brown hair was nearly as unruly as mine, hopped up suddenly, making her own curls bounce rebelliously, "Time to play! Can we, Mom?" Miss Norma sighed and agreed, knowing she was losing her two helpers for the rest of the morning. "Yes. But don't get too dirty and be ready to come in for lunch. You can't be late for the bus on your first day of Kindergarten."
Michele and I stole a grimaced glance at each other and shrugged. Not get dirty? We'll see about that. It felt good to get to my feet after shelling those peas. My hands had kept busy, but my legs felt like they needed to dance. "Race ya to the barn!" I challenged.
Now, here's the hard part. Rereading, I know this is not the right tone/vocabulary/etc. for an early reader chapter book. I finished Marty McGuire and am reading Clementine to try to get a feel for this format. I'd love suggestion on how to make it sound more appropriate for a 6-year-old "voice." OR do I tell it in third person and try for a younger intermediate format?
Off to read other celebrations and slices!!