Before I share my #MustReadin2017 list, check out
Nerdy Book Club
today - my 6th graders helped me write a post! I love the picture books they chose as their favorites. Now, on to my list. Thank you,
Carrie Gelson,
for encouraging us to make these lists. Research tells us lifelong readers make reading plans, so here are my plans for this year!!
I'm carrying a couple books over from last year's list that I didn't get to but still want to read...
1.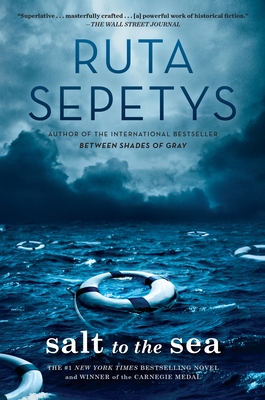 Everyone says to read this!
2.
I'm listening to the audio of this book and am captivated by the endearing main characters.
3.
I'm about halfway into this book and love it.
4.
This is our staff middle grade book choice for January, and the couple staff members who have already read it LOVED it. My "kid tester" in 6th grade also raved about it. A possible Newbery winner? Can't wait to get to it!
5.
I've seen this on multiple "Best Of 2016" lists, and I imagine it's a contender for the Printz. Intriguing!
6.
7.
Another Elizabeth Bird recommendation.
8.
Because duh, it's by Jennifer Holm!
9.
I saw Claire on a panel at NCTE and loved what she had to say. I look forward to this book!
10.
11.
I bought this a while ago and haven't gotten to it yet. The subject matter in this book hits close to home, so I want to be sure to get to this soon!
12.
I've been wanting to get to the series for a while now. We picked as one of our books for my Junior High Girls Book Club in the spring. My daughter, Libby, loved it and has gone on to read the rest of the series.
13.
I bought this book for my classroom but made the mistake of putting it out before I got a chance to read it. It's been in kids' hands every since!
14.
My book club picked this one for January.
15.
I bought the CDs of this memoir for my husband for Christmas so we could listen to it on our car trip back to Ohio from Florida. Bruce reads it. We were thoroughly captivated by his stories for a full 14 hours. Unfortunately, it's a 20 hour audio book! I need to find a way to keep listening - Ed and I need to take another road trip!
16.
I love Candace Fleming books! I got to see her at NCTE in a round table session, and she talked about this book.
17.
18.
Finding Perfect by Elly Swartz
19.
20.
I accidentally bought TWO copies of this book - I must have loved the cover! It's about time I read it!
21.
I love Oliver's poetry, and I know I'll love these essays. I lent it out to my daughter, Libby, though, so I need to get it back!
22.
I'm excited about a book of short stories for middle graders!
23.
24.
25.
Okay - I'm going to stop there!! Here's to lots of reading in 2017!!