First, I have to wish Libby a happy 24th birthday!! I wrote a Slice of Life about my St. Patrick's Day baby two years ago during the 2015 March Challenge. You can read it
here
. Time sure flies - it's hard to believe 24 years have gone by since that day.
This brings me to today's post, inspired by a short story from this wonderful book: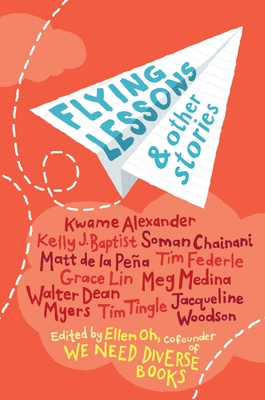 Yesterday I finished the short story, "How to Transform an Everyday, Ordinary Hoop Court into a Place of Higher Learning and You at the Podium" by
Matt de la Pena
. I have to brag a little. I got to meet Matt de la Pena at the
OCTELA
conference in February. In his keynote, he talked about his boyhood and journey to become a writer. I was so glad to have this background before reading this short story about his love for basketball, his dad, and the lessons he learned on the court. At the conference, he also treated us to a read aloud of his Newbery Award winning book,
Last Stop on Market Street.
I got it signed, and my friend, Megan, and I got a picture with him!
In the chapter, "There's Only Today", Matt wants to go to a new court where better players play basketball so he can improve his skills, but he has to get up at 4:30 in the morning to get a ride with his dad since the court is by the factory where his dad works.
When the alarm rings, he wants to go back to sleep, and just play in the same court down the street where he's not being challenged anymore. (I love that Matt chose the second person narrator throughout this story).
"When reality finally settles in, the lazy part of your brain will try and sweet-talk you back to sleep:
Maybe we could, you know, skip the Muni
(the name of the court where the better guys play)
trip today...go ball at the park instead....There's always tomorrow.
Reach into your own skull and smack this part of your brain upside the head. If you let it, this part of your brain will hold you back from every dream you will ever have. Trust me."
This convicted me. When a goal or dream gets tough, do I just resign myself to the easy route? Have I listened to that part of my brain? Or have I smacked it upside the head? I've certainly done both in my lifetime - I like to think I've mostly smacked it. There are a lot of dreams that I've fulfilled. But one goal/dream I have in this life is to write a book. And that's where I think I've let that lazy part win out. You can't write a book if you're not writing every day. Whenever I do the March Challenge, I transform for a short time into a writer. I constantly think up ideas to write about, looking for stories and inspiration. I pay attention. I practice every day. I think like a writer. However, when the March Challenge is over, I stop.
Several years ago, I began writing a professional teaching book with my friend, Megan, and we worked hard on a manuscript - even getting a face-to-face meeting with an editor and working with her a bit. However, when we got rejected in the end, we gave up on that journey. Quickly. We didn't keep revising and trying to sell it to other publishers. However, we still think we have a good book! But it's just sitting there. I also have an idea for a picture book and a middle grade novel. I've written a bit of both, but I don't work on it every day.
And that's where I think I've let that lazy part win out.
This part of de la Pena's story reminds me of Kate DiCamillo, and her commitment to write two pages every day (she wanted to be a writer for a long time before she actually wrote). Here is a letter she wrote as inspiration during National Novel Writing Month:
Pep Talk from Kate DiCamillo
Dear Writer,
When I was 30 years old, I moved to Minneapolis and got a job in a book warehouse. My official job title was "Picker." This meant that I went around the third floor of the warehouse holding a computerized print order in one hand and pulling books off the shelf with the other hand. I put all the books into a grocery cart and I took the grocery cart and wheeled it into an ancient, crabby freight elevator and went downstairs to deliver the order to the shipping department. Then I took the stairs back up to the third floor and started over again.
It wasn't a challenging job. It didn't pay much. I was on my feet all day long. My back hurt. My hands hurt. But I was happy. I was surrounded by books and by people who loved to read them. Also, for the first time in my life, I was writing.
I got up every morning before work (the alarm was set for 4:30) and wrote two pages before I went into the warehouse. And then, when I arrived at work at 7:00 to punch the time clock, I received my daily so-you-want-to-be-a-writer pep talk from a coworker.
Read the rest
here
.
See how she, too, got up at 4:30 in the morning? To write? To get better? She smacked that lazy part of the brain upside the head! Here are her
writing tips
. Can you guess what number one is? Yep, you guessed it...WRITE! I'm telling the lazy part of my head, "No, there's not always tomorrow. There's only today. I will write." Now, do I REALLY have to get up at 4:30 in the morning?